Our Goodrum Osteopathic Short Lever Drop Table Technique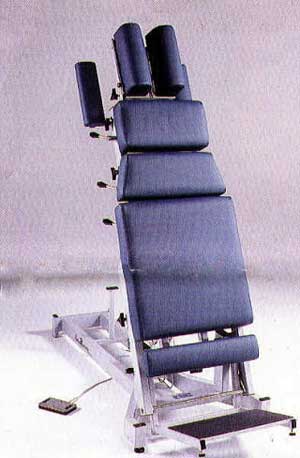 The Drop Table Technique was developed by Dr Thompson, in the 1950's in the USA
The Goodrum Osteopathic technique involves specific points of contacts on the body being applied while the table below has a drop piece set up. A force is applied as the drop table falls suddenly. The physics of every action having as equal and opposite reaction is used here. Once the table falls and stops, the bone is re-set or manipulated.  This is a very good technique for slight therapists that have a large patient to treat. This technique can generate up to 10 times more force than standard manipulation.
It is very useful to treat the pelvis and lumbar spine in the prone and side lying position. The drop table in the Advance course will only be taught around 2 hours- manual hand on manipulation to balance the spine is our focus.
You will be taught in the advance program how to further examine the cervical, thoracic, lumbar spine and pelvis joints to assess multiple misalignment – subluxation in combination with spinal or visceral pathologies. You will be able to formulate a differential diagnosis to give an effective specific manipulation treatment.
Q: How are we different to other manipulation course?
Answer: We teach you to effectively balance the SI J and full spine specifically, only manipulating real subluxation or misalignments.
You will learn a unique method of analysis which can be better than palpation alone using the innate intelligence of the body. With special Modified Goodrum Leg & kinesiology special tests, you will soon discover a new world of Misalignments and subluxation that you did not know existed.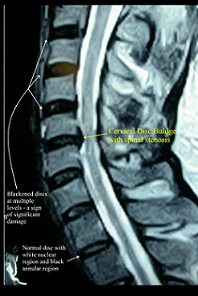 Specific advance manipulation to reduce and normalize Disc prolapse in the cervical spine
Each technique Class will be very practical. 90% of the class will involve hands-on practice with techniques from Goodrum Somatic Master Short Lever manipulation. With some special osteopathic Long lever manipulation and specific Physiotherapy Rehabilitation.
The technique's taught will be :
Goodrum Somatic Master Modified Short Lever Technique and Goodrum specific manipulation technique – modified from Diversified & Gonstead Chiropractic, but vastly improve.
Goodrum Osteopathic Short Lever Drop table method – modified from Thompson Chiropractic, but very much improved and updated.
Goodrum Osteopathic Somatic Master Occipital, atlas, axis & TMJ Technique
Goodrum Osteopathic Adjuster Pro technique – Mechanical adjustments (The Adjuster Pro & J Tech EX which is a hand-held instrument similar to an Activator manipulation instrument)
Note: We don't teach Activator Chiropractic methodss. Rather our own style of mechanical manipulation, with our own instruments. We teach you specifically how to use these special tools for difficult Spinal, complicated SI J and disc pathologies.
Goodrum Osteopathic Articulation – Mobilization & traction methods to decrease disc bulges.
Goodrum Osteopathic soft tissue methods to integrate Manipulation into a treatment plan.
Specific Goodrum Physiotherapy Rehabilitation for the spine and pelvis. Effective rehabilitation to help balance the body follow a manipulative treatment.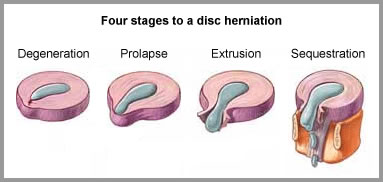 Misalignments – Subluxation – Somatic dysfunction Manipulative techniques that we teach
Advance Ilium Subluxations :
PI-IN
AS-EX
Bilateral EX Ilium
Bilateral IN Ilium
Bilateral EX Ischium
Bilateral IN Ischium
Public joint Subluxations :
inferior pubic joint
superior pubic joint
anterior pubic joint
posterior pubic joint
Advance Coccyx Subluxations :
Anterior-flexed Coccyx
Posterior-Extened Coccyx
Advance lumbar Subluxations :
L1-L5, PRS, PLS, PLI & PRI Listings (Note with these complicated listings S or I listings with rotation PR or PL subluxations, the Osteopathic lumbar roll or Maitland/Physio lumbar roll will worsen disc pathology)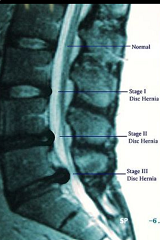 Advance adjustment to reduce & normalize Lumbar Disc prolapse
Our Advanced Goodrum Somatic Master techniques is clever, simple and makes disc treatment & Management easy!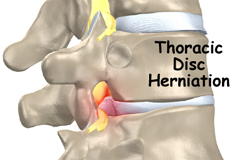 Learn how to identify Thoracic disc prolapse and give effective treatment
Thoracic subluxations 
T12-T1, PRS, PLS, PLI & PRI Listings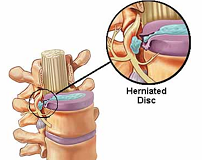 Effective advance treatment for herniated discs
Extra Atlas subluxations :
Rotation left or Right
Superior or Inferior Posterior arch
Lateral inferior or superior TP of Atlas
Occiput subluxations:
Unilateral Inferior Occiput
Bilateral inferior Occiput
Anterior & Posterior Occiput
Bilateral Posterior Occiput
Bilateral Anterior Occiput
TMJ Subluxation :
Lateral TMJ left or Right
Anterior TMJ left or Right
Posterior TMJ left or Right
RIBS Subluxation :
Anterior & Posterior Globally Twisted rib cage assessment & Goodrum Osteopathic Corrections
Inferior & Superior posterior Rib heads spinal transverse costal & transverse vertebral joints
Anterior, Inferior, Superior Sternal costal joints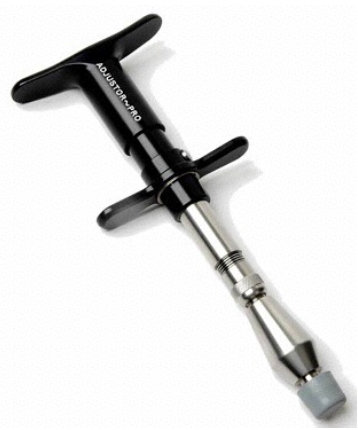 The Adjuster pro instrument is similar to an Activator brand, which is an osteopathic hand-held mechanical manipulation tool. The Adjuster pro delivers a specific thrust 1000 times faster than the human hand. It's is great for joint restrictions, vertebral, pelvic misalignment and trigger points. It is excellent for paediatric, geriatric use and safe for areas of areas of pathological weakness. Like osteoporosis. Designed in the UK with an 18 month guarantee longer lasting spring than the activator and ergonomically designed for comfort.
Our UK price £ 250 plus postage
Dr Robbie has taught spinal and extremity adjustments to the Physios at Everton and Sunderland Football Club and Physiotherapists from Newcastle and Manchester United Middlesbrough and Aston Villa FC.
Dr Robbie Goodrum is a UK trained Osteopath and Physiotherapist. He studied Chiropractic in the USA for 2 years at Palmer west and worked under Dr George Papaphotis DC for 6 years. Dr Robbie now teaches the best modified techniques from Chiropractic, Osteopathy and Physiotherapy in his Goodrum Somatic master technique. So far in the 2000 plus physio's , Osteopaths and Chiropractors that we have taught, including Physios with master's degrees in manipulation, they all have agreed that our hands-on course was head and shoulders above the rest regarding practical application of manipulative techniques.
The course is 90% practical and will be taught in small groups of 9-25 students. Each technique will have a clear Photo and the seminar will be a power point presentation with DVDs on our Goodrum somatic master techniques taught for sale.
We will teach our Goodrum Short Lever manipulation modified from Chiropractic and Goodrum Osteopathic Long Lever manipulation for the full spine, sacroiliac joints.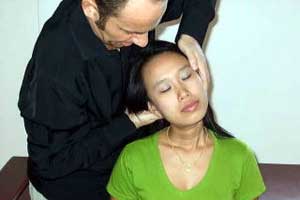 The Course is aimed at muscular skeletal specialists – medical Doctors, Osteopaths, Chiropractors Sport therapists and Physiotherapists with post graduate experience and training. It is not a entry level course. You must be a health professional !
Advanced Graduate Diploma in Manipulative therapy Fee UK £800 pounds. 
Asian courses include accommodation & breakfast and costs $1500 USD 
Contact Dr Robbie on apbc-technique@outlook.com
+66 0 887586109