Graduate Diploma in Sports Extremity Manipulation (APBC part 3)
Upper & Lower quadrant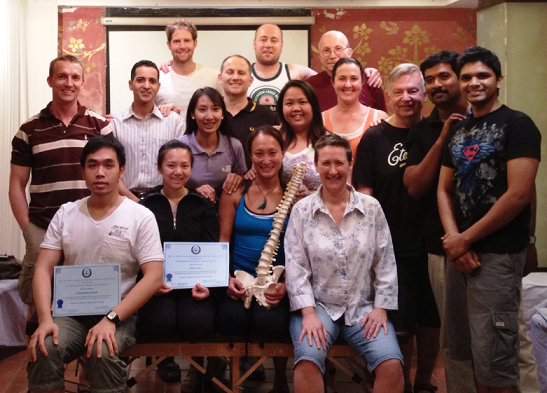 APBC Advanced Postural Biomechanical Correction (Part 3) Graduate Diploma in sports extremity manipulation Requires a 3 hours theory paper and 2 hours practical exam to pass our coveted APBC level 3 This is usually for our teachers to complete.
Our exams cost an extra $100USD per theory and $200USD per practical.
It's difficult to pass after 5 days study and usually needs 3-6 months preparation following taking the practical program
Exams available starting 2017
An APBC certificate of attendance in APBC part 3 will be awarded to everyone.
There are no exams, only on going assessment. If we feel somebody is unsafe, We will not issue a attendance certificate. This has only happened twice in 12 years of teaching 3500 Physio's in 14 countries.
Part One covers the SI J, Lumbar Spine, Hip,Knee, foot and Ankle Lower extremity.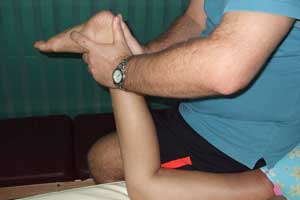 Superior tracking Calcaneus Adjustment good for Achilles and heel problems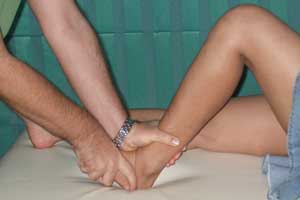 Anterior Distal Tibia Adjustment, good for Anterior Ankle capsule problems and Dorsi flexion restrictions
Part Two   The Cervical Spine, Thoracic Spine, Shoulder, Elbow, Wrist and Hand, upper extremity.
Seated Anterior Inferior Humeral Head Adjustment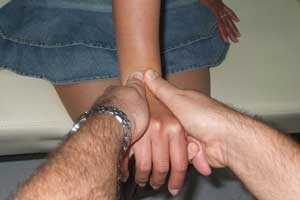 Posterior Distal Carpal Adjustment, good for many wrist conditions
Post nominal letters following practical course & examinations
Grad Dip sports extremity manipulation (APBC part 3)
Q. Is APBC chiropractic or osteopathy ?
A. No. APBC is an independent technique in its own right.
Robbie Goodrum's Advanced postural Biomechanical Correction APBC techniques is inspired from UK Sports therapy, Osteopathy, Biomechanics, kinesiology & Physiotherapy, with 100% of Robbie's own safe unique techniques.
Each style does not rely on x rays and uses palpation as the main method of detection of somatic dysfunction or misalignment. Osteopaths use a Long and short lever system of manipulation, and it is very specific to a vertebral level or one bone.
Osteopaths have developed some nice Extremity manipulation moves that will be easily fit into every day physiotherapy practice.
The course includes 1 course book with a clear Photo for each method
Lower and Upper Extremity Manipulation is taught over 5 days.
The Techniques taught are Physiotherapy Mobilizations, Goodrum Osteopathic HVT High Velocity Thrusts methods with low amplitude, Goodrum Osteopathic Articulation, Osteopathic Soft tissue and Specific Short Lever Extremity Manipulation, modified from Chiropractic.
Each profession has some good methods of assessing and treating lower and Upper extremity problems. We teach the best of the best!
PROGRAM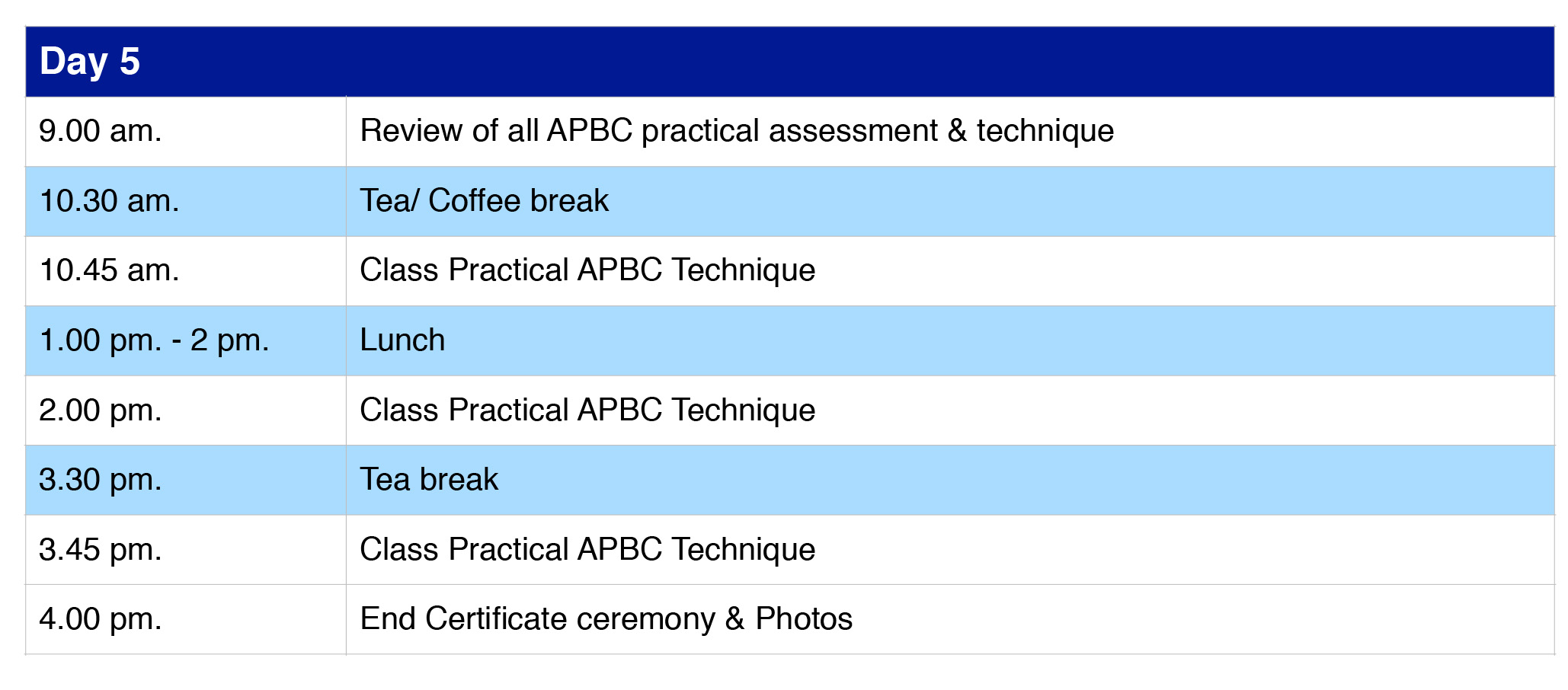 Course dates                     Booking form                    testimonials
Click here to read more Graduate Diploma in Goodrum Sports Extremity Manipulation
Our Mission…
Our mission is to help the professional practitioner perfect their diagnostic and manipulating skills, to enable him or her offer the best to their patients.