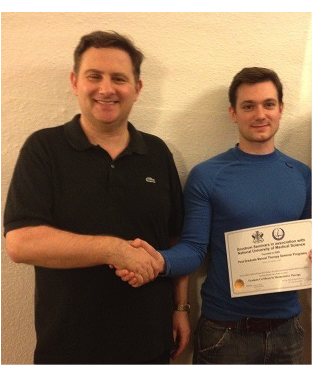 I highly recommend Robbie Goodrum and his spinal manipulation course to any fellow professional who is seriously interested in advancing their understanding and skill in spinal manipulation.
I am a registered osteopath and chartered physiotherapist in the UK. I have studied many forms of spinal manipulation with many different teachers. I attended the foundation course on spinal manipulation and I can honestly say that the knowledge, skills and teaching support that I received was of the best quality. 
His ability to connect with the class and his talent at teaching the concepts and the manual skills were truly superior to else I have ever seen.
I can recommend this course without reservation to any practitioner interested in manual therapy.
Sincerely ours,
Matt Sherlock BSc (Hons) M. Ost
Physiotherapist & Osteopath
Our mission…

Our mission is to help the professional practitioner perfect their diagnostic and manipulating skills, to enable him or her offer the best to their patients.